CUSTOMISE YOUR SERVICE BODY
Pacific Bodyworks design versatile and functional service bodies for any trade. Choose from a standard range or have a body customised to suit your design and needs.
Pacific Bodyworks is Australia's largest producer of aluminium service bodies.
Using aluminium in our design and manufacturing process means our service bodies are, on average, 30 per cent lighter than an equivalent steel body without compromising strength. This offers the benefit of a greater payload and increased fuel economy.
Our service bodies are designed to suit all makes and models of utes and small trucks. Each start as a standard configuration. You then choose from an extensive list of optional accessories to tailor make your service body to suit your particular needs.
Standard features of the Pacific Bodyworks service body include
The choice of a natural mill finish or painted in your corporate colours
550mm deep cabinets (suits Rola Case equipment)
Adjustable shelving in each compartment
Tail-lights fitted in separate bumper bar
Security systems to protect your valuable tools
Spray sealed internal seams
need your service body customised?
It's easy, just follow the steps below: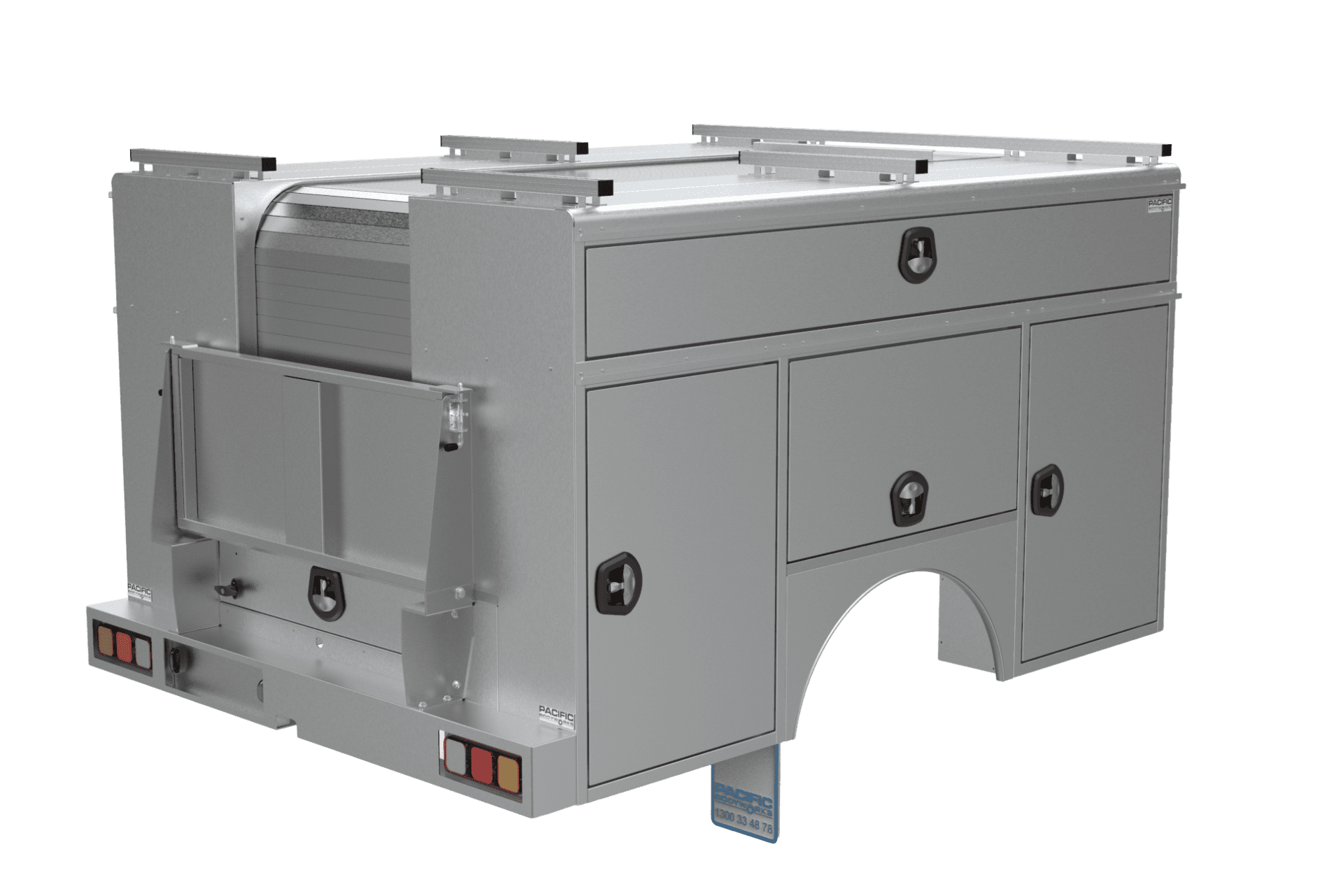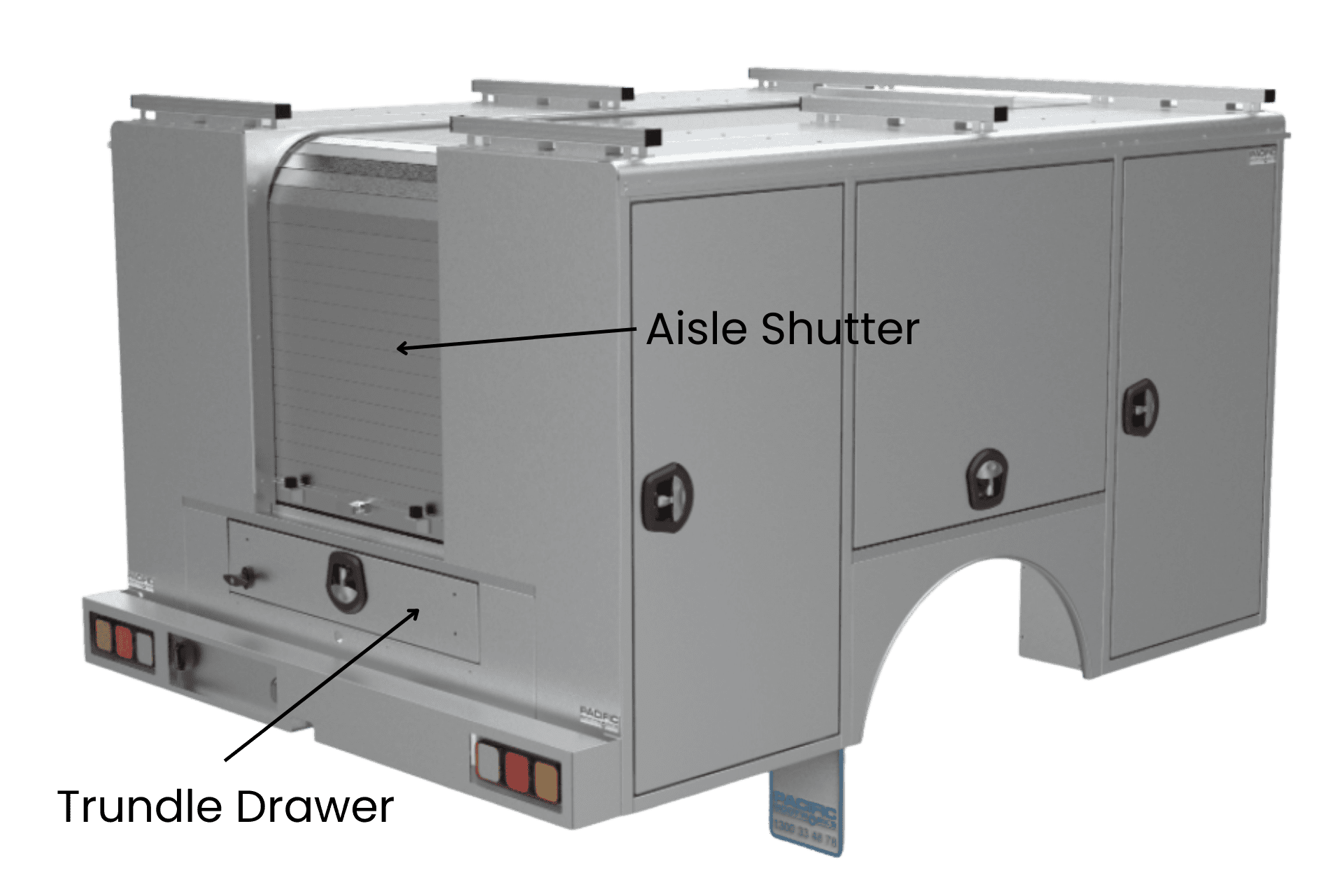 STEP 2
Use our online tools to customise it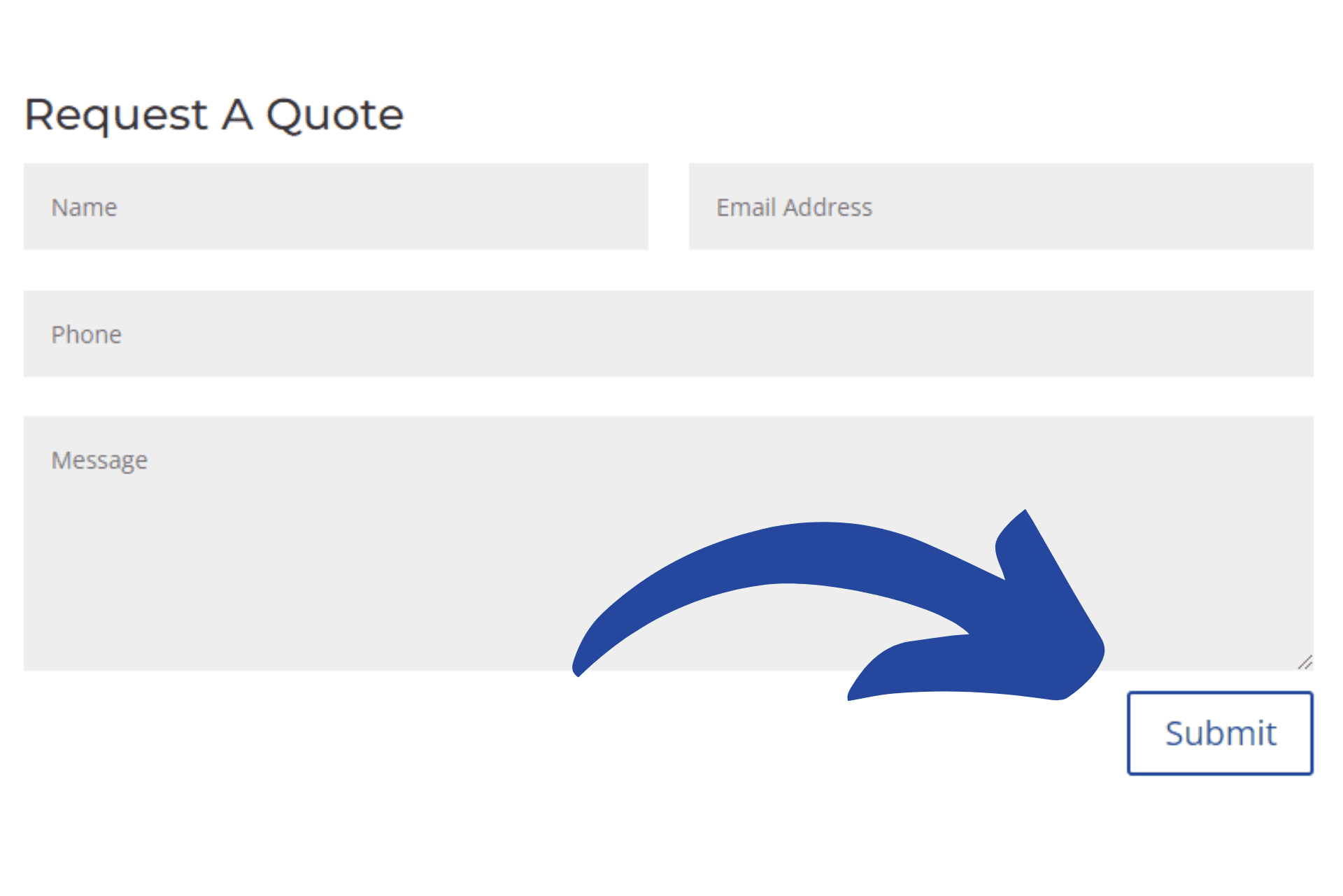 step 3
When complete, fill in the request a quote form and we will get back to you